Fiscal Cliff : Take Back Control Over Your Employment Future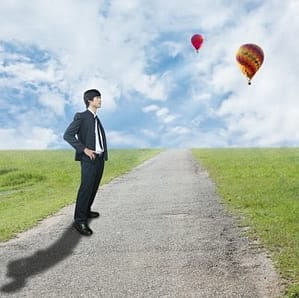 One of the biggest continual headlines in the news has been concerning the battle between the Democrats and Republicans over how to avoid the " fiscal cliff ".  One of the points of interest in the dealings is concerning the extension of unemployment insurance for the long-term unemployed.  Experts say that if and when a deal is struck that the insurance extension will "probably" be part of the deal.  Should those still looking for work be content with uncertainty? Or is the better question, "what can we do to get people working regardless of whether the government helps or not."
As mentioned in a recent article in the Huffington Post, which you can check out in full here, Democrats have fought hard to extend unemployment benefits, but they have faced strong opposition from the Republicans.  The facts are that without an extension 2 million Americans will see a lapse in unemployment insurance, but an extension could cost taxpayers $30 billion.
While the war rages on in Congress, we as individuals can take steps to take back control over our employment future instead of simply waiting for the Government to decide our fate.  There are a few things you can do to help your cause if you're looking for a new job or career with the fiscal cliff looming:
Widen your horizons:  Many individuals have a very narrow focus on the type of job that they are willing to take when unemployed.  If they worked in the auto industry before being laid off, they might only look for auto industry jobs or positions in similar industries.  If those jobs are dried up then you might end up running in circles chasing a position that doesn't exist.  Even if you have worked in the same industry all your life, you have to open yourself up to new types of jobs.
Figure Out What Jobs Compliment Your Personality Type:  Different jobs benefit different personality types.  Your last job may or may not have been one that fit your type best.  Also, you may have been very content with a poor fitting career, because you were simply unaware that there were better options available.  Knowledge is power, especially in the working world.  Trying to get "any job that is available" is not likely to lead to your long-term happiness or successful employment.
The good news is that regardless of what decisions Congress makes, or whether we face down the fiscal cliff,  you can take steps to finding a job that will not only employ you, but also make you happy.  The first step is figuring out what kind of jobs match your interests.  There is an assessment called The Strong Interest Inventory® that helps you with this exact dilemma.  Based on your likes and dislikes, it can point you in the direction toward careers that people similar to you enjoy.  It may even open up your eyes to career fields that you did not even knew existed and can greatly expand your employment opportunities.
You can also expand your knowledge of your personality type, which can help you pick out the proper working environments based on your personal preferences.  The Myers-Briggs Type Indicator® test, or MBTI® test for short, is a respected instrument that has helped individuals find their personality types for over 90 years.  You can find more information about The MBTI test HERE.
Above all else, take initiative and take back control over your employment future.  Don't wait and hope that the Government provides financial aid.  Take the first step and explore the possibilities that can lead you to your goals.