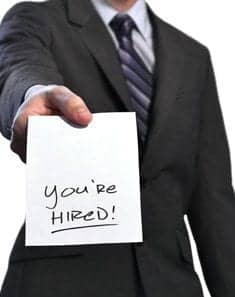 Career Assessment Site provides online career and personality assessments, interest inventories, career profiling, and business and professional Assessments. Let us help you find your way!
Assessments
The assessments we offer are measured for precision, validity and reliability. They are further proven to be culturally unbiased. These assessments have been revised in conjunction with cultural and social modernization and uses for over 50 years. The following assessments are used by fortune 500 companies, the United States Armed Forces, the United States Department of Labor, Educational Institutions and Universities, as well as career counselors, human resource managers, couples counselors, and personal growth practitioners world-wide. Our statistically proven and tested assessments, published by CPP corporation, are estimated to be administered to over 2 million individuals per year. Learn more about each assessment type below.
Myers-Briggs Type Indicator® (MBTI®)
The Myers-Briggs Type Indicator® (MBTI®) assessment is the most widely used personality assessment in the world. With a proven record of reliability spanning more than 50 years, it offers a foundation for understanding individual differences and applying that understanding to the ways people think, communicate, and interact. Versatile and dependable, the MBTI tool sets the stage for lifelong learning and development.
We provide reports based off of both the MBTI Step I as well as the extended MBTI Step II instruments. MBTI Step I reports vary in feedback from general personality type identification to feedback specific to career exploration, improving communication skills, improving your decision making skills, improving your capacity to deal with conflict appropriately, and dealing with stress. We also feature a report specifically designed for healthcare professionals.
The MBTI Step II stable of reports includes the base MBTI Step II Profile as well as the MBTI Step II Interpretive Report that bundles together feedback related to improving communication, decision-making skills, as well as stress and conflict management.
Strong Interest Inventory® (STRONG)
For nearly 80 years, the Strong Interest Inventory® assessment has helped organizations attract and retain the brightest talent and has guided thousands of individuals in their search for a rich and fulfilling life of work and leisure. The most respected and widely used career planning instrument in the world, the Strong is more powerful than ever, with major updates and new content that reflect the way we work and learn today:
New focus on business and technology careers and the key skills required to work successfully in teams.
New, more precise 5-point answer format to help your clients pinpoint the most satisfying career, educational and leisure choices.
New Basic Interest scales – the most extensive revision since their creation in 1968 – including the fast-growing fields of computer hardware and electronics, marketing and advertising, finance and investing.
New and revised Occupational Scales, including Computer & IS Manager, Network Administrator, Financial Manager, and ESL Instructor.
FIRO® Assessment
The online FIRO-B® instrument and FIRO® Business assessments are easy to use and administer. They quickly gather critical insights into how an individual's interpersonal needs can shape his or her interactions with others.
The FIRO Business® Assessment
Introducing the latest addition to the FIRO® family of products. The new FIRO Business® assessment is designed for use with clients who want to understand their interpersonal communication needs and gain greater insight into how those needs influence their work behaviors and leadership style.
Based on the well-respected Fundamental Interpersonal Relations Orientation™ (FIRO®) model, the FIRO Business assessment is a 30-item instrument designed for international use, with scoring based on a normative sample of 2,801employed adults representing 10 languages. It measures Expressed and Wanted interpersonal needs in three areas that affect work relationships: Involvement, Influence and Connection.
The FIRO-B® Assessment
The Fundamental Interpersonal Relations Orientation–Behavior® (FIRO-B®) Assessment helps people understand their own behavior and that of others in interpersonal situations. For more than 40 years, this classic 54-item assessment has been used to clarify human interactions in personal and business situations. It explores three basic interpersonal needs: Inclusion, Control, and Affection, along two dimensions: Expressed and Wanted. The FIRO-B assessment can be used as an integral part of team-building initiatives, personal development plans and communication workshops.
Thomas-Kilmann Conflict Mode Instrument (TKI)
The Thomas-Kilmann Conflict Mode Instrument (TKI) is the world's best-selling instrument for conflict resolution. The 30-item, forced-choice inventory identifies a person's preferred conflict-handling mode, or style, and provides detailed information about how he or she can effectively use all five modes—competing, collaborating, compromising, avoiding, and accommodating. Using the TKI, individuals can learn to move beyond conflict and focus on achieving organizational goals and business objectives. Organizations can apply the TKI to such challenges as change management, team building, leadership development, stress management, negotiation, and communication.
The TKI test has been used successfully by businesses, educators, and organizational development professionals for over 30 years. It can be used as a stand-alone tool or as part of a comprehensive training program.