Our vision is to help others with career choice, personal growth, and fundamental business and leadership building by providing the Myers-Briggs Type Indicator® instrument, the Strong Interest Inventory® instrument, the FIRO-B® instrument, and the TKI instrument at an affordable price and with interpretive care on a global scale.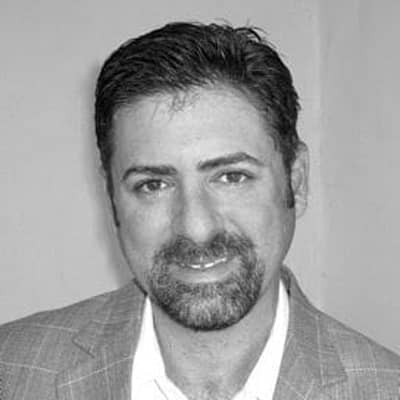 Jonathan Bollag
President & Owner
Jonathan Bollag has immersed himself in the study of career and life coaching. He excels at translating an individual's specific interests, preferences, and needs into a rich and fulfilling work and personal life, and in providing direction for those seeking a new professional career. His fields of study have included clinical psychology, business management, and executive coaching.
While attending Lewis and Clark College, Jonathan was influenced by a psychological laboratory class based on B.F. Skinner's theory of behavior reinforcement — that when behavior is reinforced, it tends to continue and repeat. This theory laid the foundation for his approach to personal development: that in taking positive steps for yourself and your career, you will be rewarded with more positive opportunities.
Additionally, Jonathan is a CPP Myers-Briggs Type Indicator® and CPP Strong Interest Inventory® Certified Practitioner Administrator. CPP is the only publisher of the Myers-Briggs Type Indicator® and Strong Interest Inventory®, and its certification programs are highly regarded as the best preparatory programs in the field today.
Qualifications:
Lewis & Clark College Portland, Oregon: Psychology Major.
Antioch University Santa Barbara, California: Bachelor of Arts in Business Administration
University of Phoenix: Master of Business Administration, 3.9 GPA
Myers Briggs Type Indicator® Certified CPP Practitioner
Strong® Interest Inventory® Certified CPP Practitioner
California Southern University: Masters level psychology coursework in Psychological Tests & Measurements and Professional Ethics. 4.0 GPA
Kaplan University: Executive Coaching Certificate
Associate member of the American Psychological Association
Ten years of practical on-the-job experience in human resources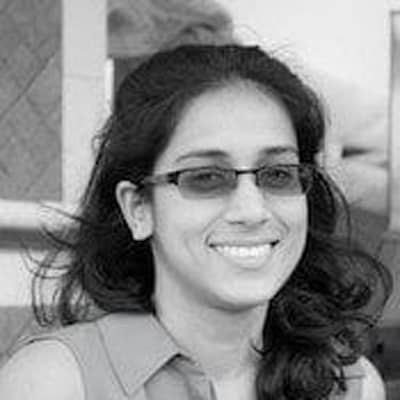 Geeta Aneja
Technical Writer
Geeta Aneja holds a Ph.D. in Educational Linguistics from the University of Pennsylvania. She has more than 10 years of experience in corporate development and higher education.
In the last two years, she has designed cutting-edge curricula for corporate clients in a range of industries including industrial insurance, collision repair, and food service. Prior to that, she lectured at the University of Pennsylvania and Drexel University, and founded Ivy Academic Consultants, a consultancy which provides personalized academic coaching for current and aspiring students seeking to earn admission into their dream schools and maintain their academic performance once they get there.
Geeta has taught English in Hong Kong, Peru, and India, and is a voracious traveler and reader.
Qualifications:
University of Pennsylvania, Philadelphia, PA: Doctorate of Educational Linguistics
University of Pennsylvania, Philadelphia, PA: Masters in Education, TESOL
University of Florida, Gainesville, FL: BS, Psychology
University of Florida, Gainesville, FL: BA, Linguistics
2 years Corporate Learning and Development
8 years Experience as an Independent University Admissions Coach
5 years Teaching Experience at Kaplan Test Prep and Admissions
3 years experience as a University lecturer and teaching assistant
2 years experience teaching overseas (Hong Kong, Peru, India)
Kaleb Curtis
DISC Interpreter
Kaleb Curtis has had a keen sense for adventure, since a young age. Once graduating High School, driven to understand cross cultural communication and society, he began traveling the world to places such as India, Nepal, South Africa Ireland and Scotland where he cemented his belief in that effective communication is the most vital skill one can obtain.
Kaleb believes in giving back to his community and engages in as much community service as he can make the time.
Experience:
Santa Barbara City College Chemistry Major
UCLA Biochemistry candidate
Community Service – The Unity Shoppe
Community Service – Storyteller Children's Center
Certified DISC Assessment Interpreter
More about The Unity Shoppe:

The Unity Shoppe's Central Distribution Facility serves the low-income clients of 300 non-profit organizations, social service agencies, churches, schools and hospitals. Over 22,000 individual people are referred for food, clothing, school supplies, furniture and basic necessities. Over 70,000 visits are made yearly by low-income families, children the elderly and the disabled. This collaboration prevents duplication of services and people being served by multiple places. People in need can rely on a consistent facility where they can receive a fair allotment of better merchandise year-round. The free clothing and grocery store allows clients to shop with dignity for the things they need and prevents wasteful handouts that may not be needed. This is a community project of staggering proportions. We share what we have with everyone that needs our services. We believe in preventing serious problems for the families we serve and our community.
More about Storyteller Children's Center:

Storyteller Children's Center is a therapeutic preschool that provides high-quality early childhood education for homeless and at-risk children in Santa Barbara County, as well as comprehensive support services for their families.
Teresa C. Aguilar
Vice-President of Business Operations
Assessment Interpreter
Teresa is a well-seasoned customer service professional with almost a decade worth of experience in Business Processes. She is a committed and skilled communicator with a knack for remedying conflict. Her keen organizational skills allow her to be highly effective in both external and internal outstanding service.Her years of experience working in the industry have helped her develop important skills such as employee and client management, administrative skills, and social media management.
When Teresa worked in the BPO Industry, she successfully managed team training and development, focusing on providing creative learning strategies while optimizing employee talent and improving performance and employee efficiency and output. Additionally, as a Certified Contact Service Trainer, she continues to provide training and conduct seminars within her community focusing on the service industry and virtual assistant aspirants.
Qualifications/Experience:
Certified Myers-Briggs Type Indicator® Interpreter
Certified Myers-Briggs Type Indicator® Step II™ Interpreter
Certified Strong Interest Inventory® Interpreter
Certified FIRO-B® and FIRO Business® Interpreter
Certified DISC Assessment Interpreter
Bicol University, Bachelor of Science in Mechanical Engineering Technology
Career Service Professional Eligible
Contact Center NC II Certified
Teaching English in Foreign Language Eligible
Customer Support Specialist
Training and Development Manager
Social Media Manager and Marketing Strategist
Arzhel Jhon C. Consulta
Customer Service Manager
Data Analysis Research Manager
Arzhel Jhon "AJ" has several years of experience working in the business outsourcing industry, which has aided him in developing a number of skills, including effective communication, efficient time management, quality research, and collaboration and teamwork.
In addition to customer service, AJ has taken part in numerous projects for Career Assessment Site including but not limited to data research and discovery as well as research for technical writing among many other research-based tasks. Moreover, AJ has been trained and has developed his skillset in creative learning techniques with a focus on building emotional connections with clients, invaluable customer service and technical assistance.
Qualifications/Experience:
Bicol University, Bachelor of Science in Chemistry
Teaching English to Speakers of Other Languages Eligible
Teaching English as a Foreign Language Eligible
Career Service Professional Eligible
5 Years Customer Service Experience